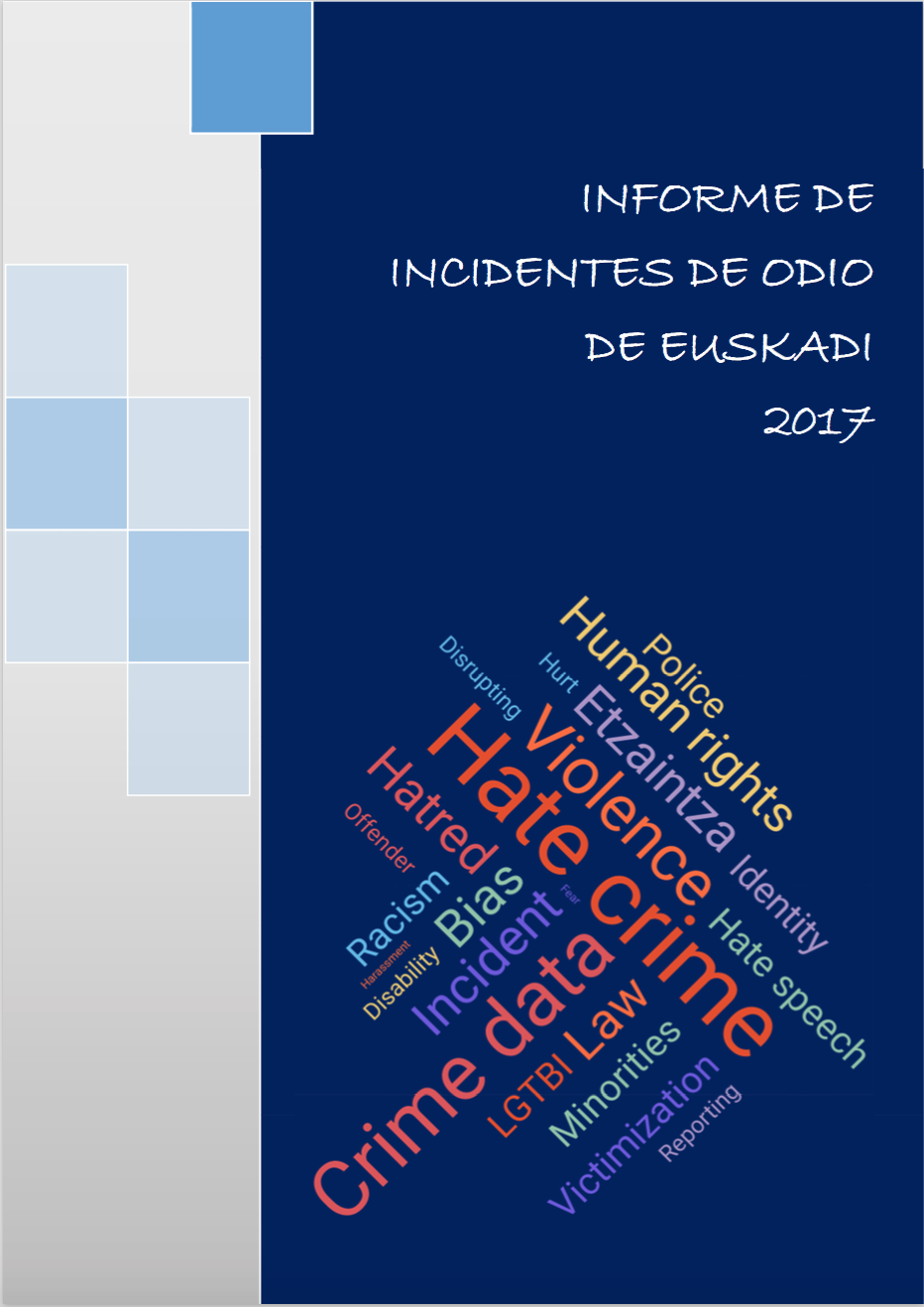 THE 2017 REPORT ON HATE INCIDENTS IN THE BASQUE COUNTRY
This report is the first of its kind on Hate Incidents in Euskadi. It has been prepared at the Chair for Human Rights and Public Authorities of the University of the Basque Country under direction of Professor Jon-M. Landa and coordination of Dr. Enara Garro.
The overall data on hate incidents or (potential) hate crimes in the Basque Country in 2016 (146 incidents, including 22 administrative infringements) and 2017 (143 incidents, including 14 administrative infringements) indicate a certain amount of stability in the trend of criminological reality recorded on the Basque hate map.
By protected groups, the hate map presents a three-way structure: the ethnic collective is the target of around 70% of the criminal incidents compiled; the sexual collective accounts for approximately 25%; and a heterogeneous combination of other groups (disease, person with disability/functional diversity, age, aporophobia, socio-economic and family situation) shows a rather residual level of records. Although figures are still very much at the indicative stage, the Arab, black and gypsy groups are proving the targets of most hate incidents. 

In terms of criminal incidents, injuries constitute the most tendentially numerous group (between 18% and 30% of the total in 2016 and 2017, respectively), followed by threats and hate speech in the strict sense (art. 510 CP). The three groups combined accounted for more than 60% of all criminal incidents in both 2016 and 2017.
Criminal hate incidents (injuries, damage, robbery with violence) perpetrated by actions (hate crime) accounted for around 35% of the total in 2016 and 2017. Hate incidents using words (hate speech) in the broad sense (article 510 CP, threats, coercion, insults, degrading treatment etc.) accounted for some 60%.
See PDF