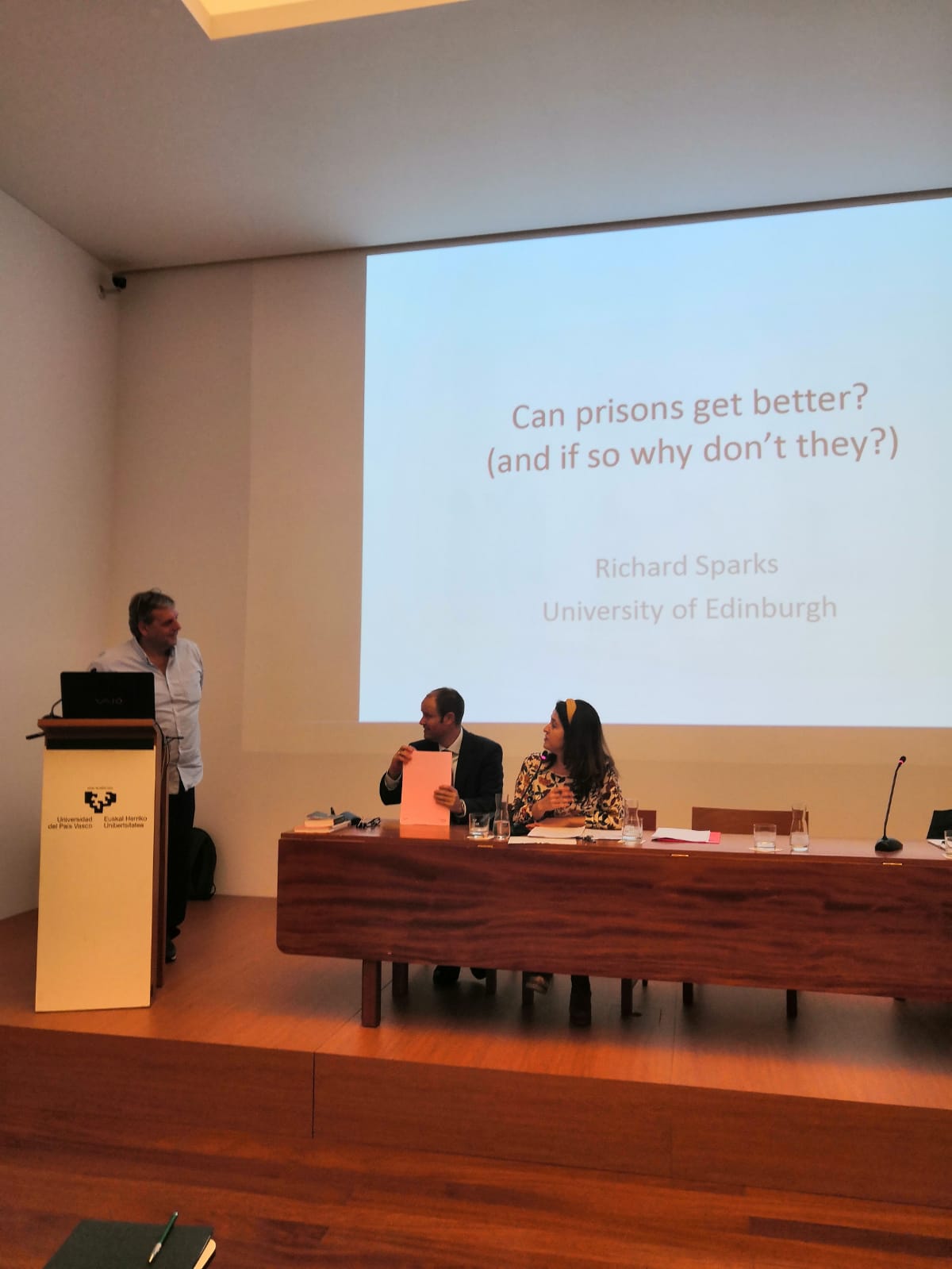 Prison in Devolved Countries. A comparative perspective
The aim of the seminar has been to study and debate the state of affairs of prisons both in Scotland and in the Basque Country, but also in Northern Ireland or Catalonia, with three main focus: categorisation of prisoners, open prison and parole; women in prison; situation of severely, even terminal, ill inmates.
In the seminar the Legal model of Prison Law, real situation of the prison system and human rights issues and challenges for the future had been analysed.
See PDF