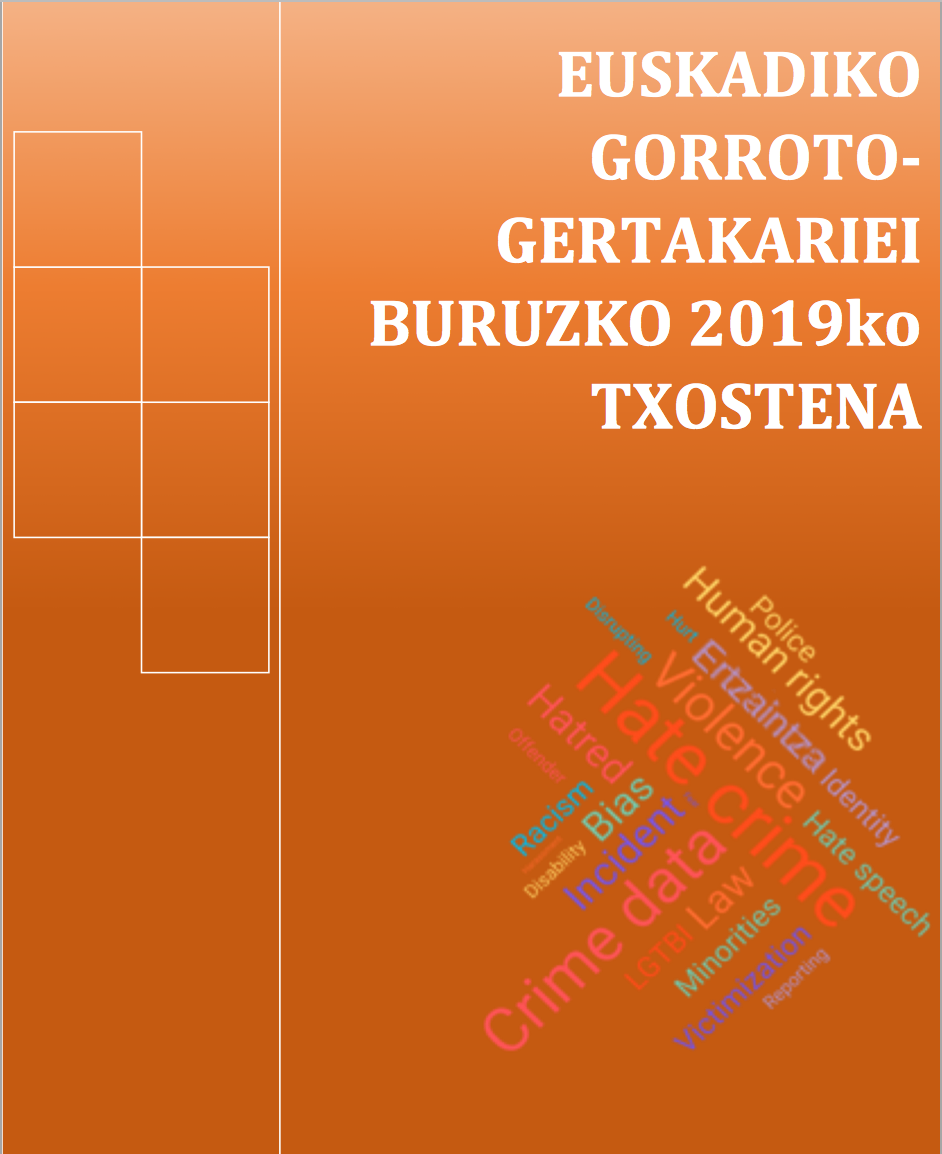 2019 REPORT ON HATE INCIDENTES IN THE BASQUE COUNTRY
115 hate incidents were recorded in the Basque Country in 2019, 105 of which were crimes (91.3%) and 10 administrative offences (8.7%).
If we take into account that 124 criminal incidents were recorded in 2016, 129 in 2017 and 130 in 2018, a clear drop can be observed as far as incidents are concerned.
Racist or xenophobic incidents account for 52.4% (55 cases) of the recorded crimes, showing a slight decrease as compared to the previous year (-7 incidents: 11.29%). Political orientation and ideology represent 17.1% of the crimes (18 cases), with a slight increase as compared to the year 2018 (+1; 5.88%), whereas crimes relating to sexual identity and orientation account for 12.4% of the crimes (13 cases), a figure which is considerably lower than that of the previous year (-26: -66.67%). Moreover, religious beliefs and practices (7 cases), functional diversity (6 cases), sex (3 cases) and aporophobia (3 cases) account for 18.1% of the recorded crimes, which, except for aporophobia and sex (which did not exist as an independent category separated from sexual identity and orientation in 2018), show similar figures to those of the previous year.
The ethnic group considered in extenso (racism, xenophobia, ideology political orientation and religious beliefs and practices) represents 69.56% (77.39% including administrative offences), that is, three fourths of the hate map. By contrast, aporophobia, functional diversity and sex hardly represent more than 10% all together.
See PDF