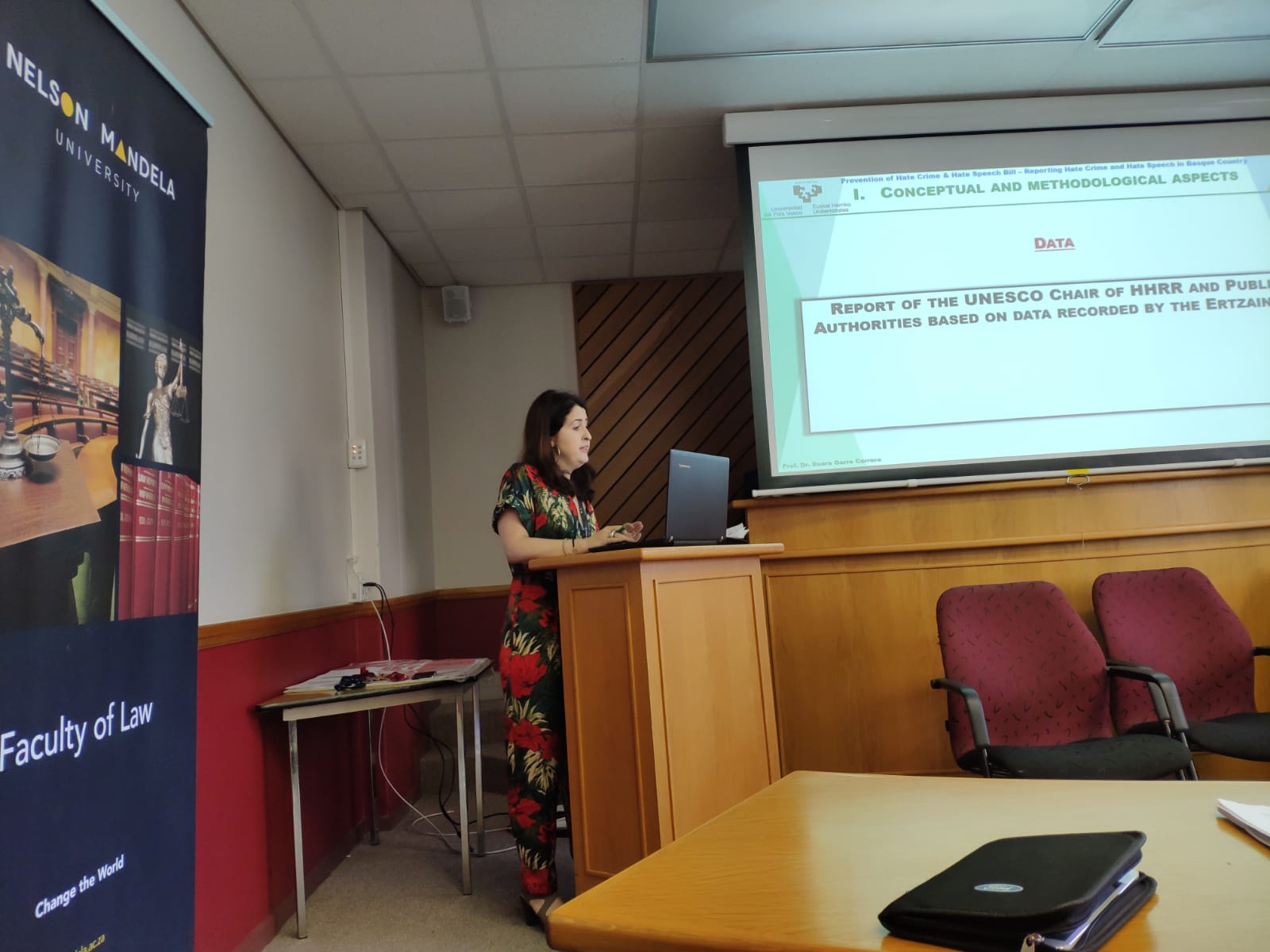 The UNESCO Chair for HHRR and Nelson Mandela University have organised a Hate Bill Seminar in South Africa
The seminar on hate crime was organised by the UNESCO Chair for Human Rights and Public Authorities of the Basque University and the Nelson Mandela University at Port Elisabeth (South Africa).
In the gathering, the Director and Coordinator of the Chair, Jon-M. Landa and Enara Garro, respectively, have presented two papers.
The seminar has been attended by South African representatives from the judiciary, the National Prosecuting Authority and various wachtdog organisations.
Preventing and Combatting of Hate crimes and Hate Speech Bill Seminar had a good reception in the south african press. In the following link is the article of the HERALD LIVE that adresses the main debate points of the gathering: the limits between Hate speech and Fredomn speech; racism and the need to work together the police, the academy and NGOs to solve this problem.
See PDF